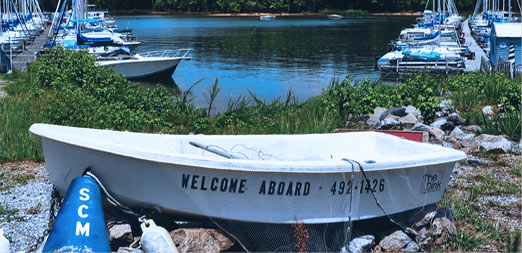 Our website is currently in transition due to change of ownership, please call us for the most up to date information while we work to update our website. Thank you!
Welcome to Steele Creek Marina
---
Kayaks – Solo and Tandem by the day. Call our store at (252) 492-1426 for more details.
Steele Creek Marina is Located on Kerr Lake in North Carolina which offers you 50,000 acres of water and 50 miles of straight sailing on 853 miles of secluded shoreline.
Our marina provides the following amenities: Wet slips and Campground rentals, Marine store, Gas dock, Pump out station, RV Dump station, and Boat access ramps.
Security gate key pad system to access marina. Main gate is open 8AM-9PM
If you have any security related issues please call 252-213-8690 or 252-492-1426.
All auto accidents or medical problems, please call 911.
Security guard will be checking golf carts for current tenants decals and current camper rear view tags. All others will be asked to leave property or call 911 for assistance.
We are home to the Steele Creek Marina Yacht Club!